Staff
Our dedicated staff are here to provide support, compassion, and information to help you through your journey of grief and the celebration of your loved one's life.
Derfelt Funeral Home - Galena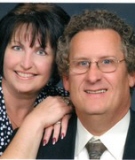 Jerry and Peggy Derfelt
Owners
jerryderfelt@embarqmail.com
In 2009, Jerry and Peggy Derfelt acquired all of the shares of Derfelt Funeral Homes Inc making them the owners and officers of the business.

Their family consists of five children and twelve grandchildren.

They pledge to continue the legacy that began several decades ago. They wish to be known for their compassionate service at a time they are needed the most.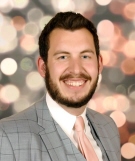 Stephen Derfelt, CPC, CFSP
Funeral Director/Embalmer
sderfelt@yahoo.com
Stephen Derfelt, CFSP, is the son of Jerry and Peggy Derfelt. A lifelong resident of Galena, he attended Galena Schools, graduating in 2009.
He earned an Associate's Degree in Mortuary Science from Kansas City Kansas Community College, graduating in December of 2012.
Stephen received his funeral director and embalmer licenses in February of 2014 after serving his one year apprenticeship. He is also a preneed life insurance agent and licensed crematory operator.
In January of 2020, Stephen earned his Certified Funeral Service Practitioner (CFSP) designation from the Academy of Professional Funeral Service Practitioners, which is the highest individual professional designation you can recieve in funeral service. At that time, he was one of only fourteen CFSP's in the entire State of Kansas.
In December of 2020, Stephen earned his Certified Preplanning Consultant (CPC) certification from the National Funeral Director's Association. This voluntary program is intended to promote expertise and professionalism in advance funeral planning among NFDA Members.
He is also active with his community in Galena as a volunteer Firefighter/EMT with the Galena Volunteer Fire Department, serving since 2009.
Stephen's employment with us represents the fourth generation of the Derfelt Family in our business.
Derfelt Funeral Home - Baxter Springs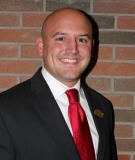 Kyle Wade
Funeral Director/Embalmer
derfeltchapel@embarqmail.com
Kyle has been on staff with us since 2005. In 2009, when all shares of the company were purchased by Jerry and Peggy Derfelt, Kyle became the manager of our Baxter Chapel.

With Kyle's commitment to the community through civic organizations, his involvement in the Baxter Springs Fire Department, and lifelong friendships established throughout the town, we trust that you'll be pleased with the service you receive, and the respect you'll be given.
Steven Daugherty
Funeral Director/Embalmer
derfeltchapels@gmail.com
Steven is from Quapaw, Oklahoma and he has been a licensed Funeral Director and Embalmer since 2010 graduating with honors from Dallas Institute of Funeral Service in Dallas, Texas.
With Steven's dedication to the profession and those we serve, we feel you will be pleased with the service and respect you will receive.
Derfelt Funeral Home - Columbus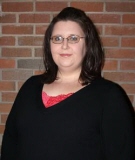 Jenny Elmore
Preneed Counselor
jderfelthenderson@yahoo.com
Jenny Elmore, daughter of Jerry and Peggy Derfelt, works with our staff at all of our locations. Along with performing secretarial duties, housekeeping, and serving families at need, she also acts as our pre-need counselor here at the funeral homes.

Jenny grew up in Galena, graduating from high school in 2001. From there she attended college at Central Baptist College, in Conway, AR as music major for 2 years.

"I always said that I would never work in a funeral home when I grew up, as it is a difficult profession to work in, while raising a family. While in Conway, I worked for Roller-McNutt Funeral Home, and learned so much about the business and ministry that the funeral business is. I knew that although there are sacrifices involved, this was what I wanted to do."

She moved back home to Galena to work with the rest of the family, and now has three children, Preston, Madelyn, and Eleanor.